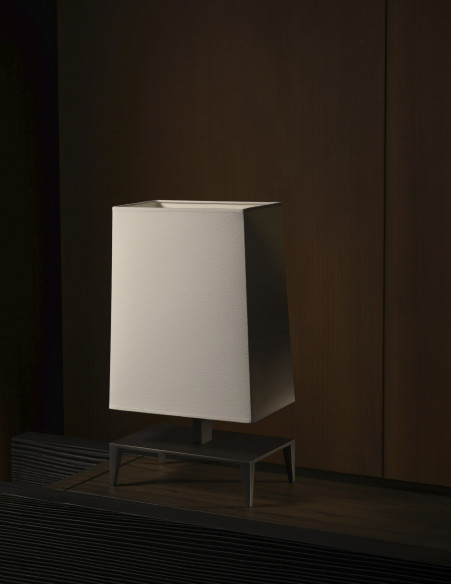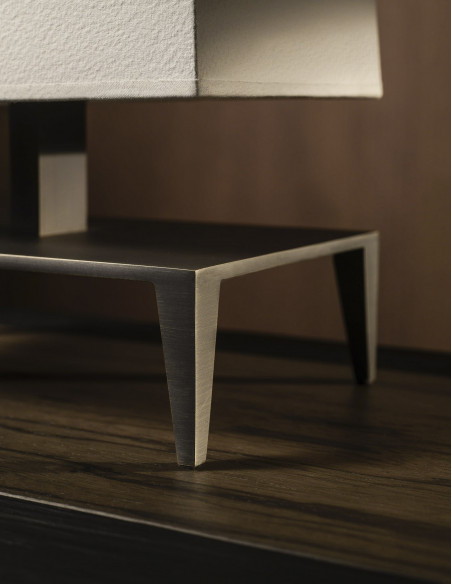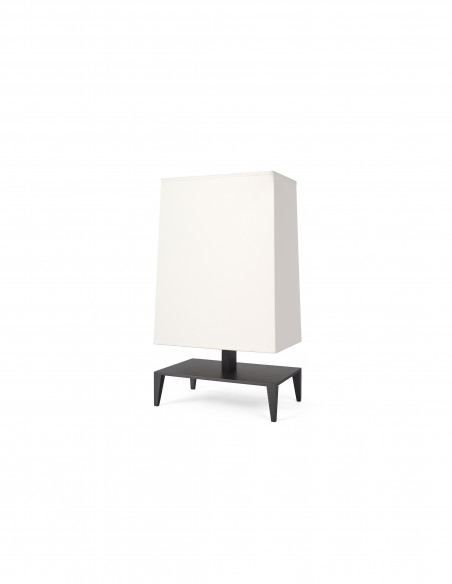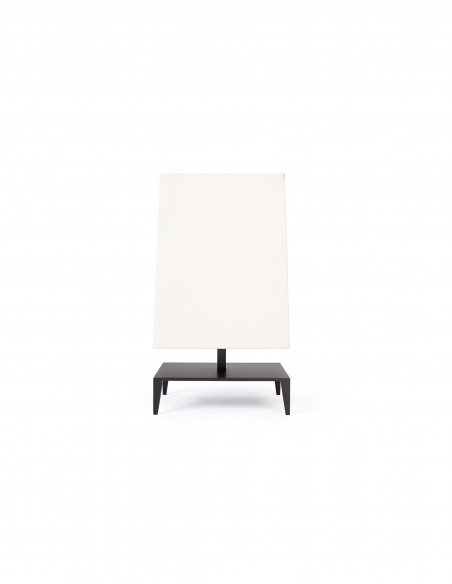 Created in the 1990s, the Galerne lamp is an important element in the Lighting Collection. As a table lamp, bedside lamp and library lamp, its compact size makes it very easy to incorporate and use in many ways.
Its trapezoidal shade matches the oblique and assertive lines of its metal structure.
Materials: black patina brass base, aquarelle paper shade
Sizes: structure: 22x14x21 cm | 8.7x5.5x8.2 in- lampshade: 22x14/20x12x28 | 8.7x5.5/7.9x4.7x11 in 
GALERIE LAMPE - 21-005 / 22-002
Those care tips will help you preserve your product lastingly.
Certification CE
Max watt max: 1 x 60W
Voltage: 220-240V
Our world
Liaigre is a House of creation whose value proposition lies in simplicity, quality, balance, and beauty. We have been designing and creating spaces and furnishings for over 40 years. Synonymous with French taste and style without ostentation based on exceptional expertise and furnishing design, Liaigre comes from a long line of 
great eighteenth-century cabinetmakers and interior designers as well as Modernist designers from the 1930s. Liaigre takes a fully exclusive, personal, and intuitive approach to its work. Its style is part of a classicism that draws from the current time period and expresses its epoch.