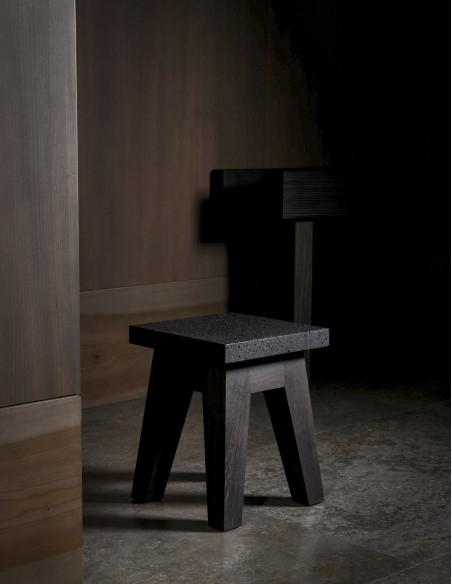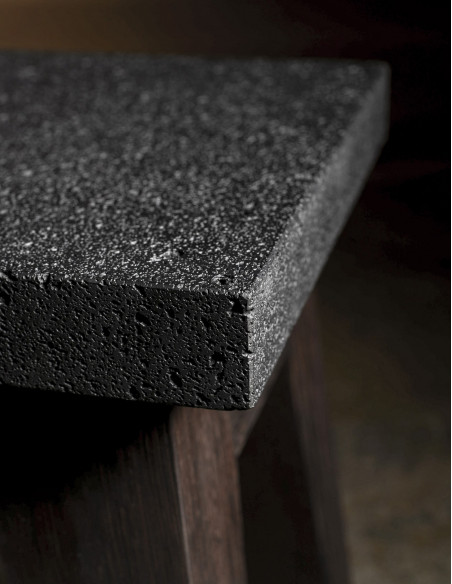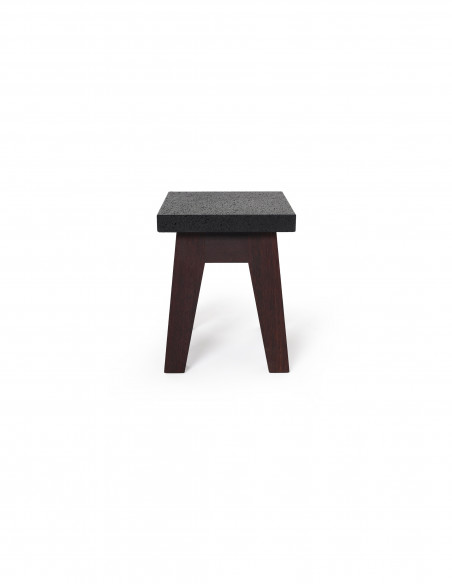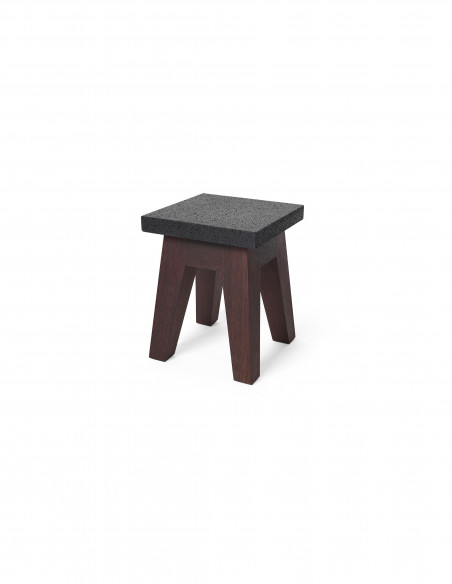 Created in 2004 by Christian Liaigre for an interior design project in Bora Bora, the Misti side table expresses a traditional and elegant lifestyle. The fact that the house stands in the heart of a natural and preserved setting guided the search for and selection of the materials: lava stone, solid oiled wenge. Authentic, comfortable and robust, it could serve as both a stool or a side table and find its place both in an indoor and outdoor environment.
Materials: lava stone top, solid oiled wenge base
Colors: black, dark brown
Sizes: 31x31x40 cm | 12.2x12.2x15.7 in
Our world
Liaigre is a House of creation whose value proposition lies in simplicity, quality, balance, and beauty. We have been designing and creating spaces and furnishings for over 40 years. Synonymous with French taste and style without ostentation based on exceptional expertise and furnishing design, Liaigre comes from a long line of 
great eighteenth-century cabinetmakers and interior designers as well as Modernist designers from the 1930s. Liaigre takes a fully exclusive, personal, and intuitive approach to its work. Its style is part of a classicism that draws from the current time period and expresses its epoch.