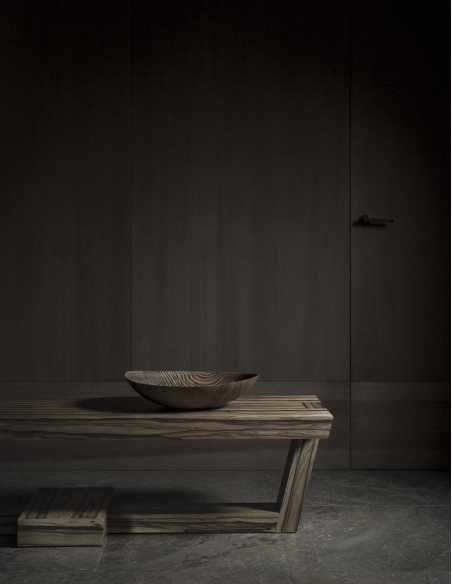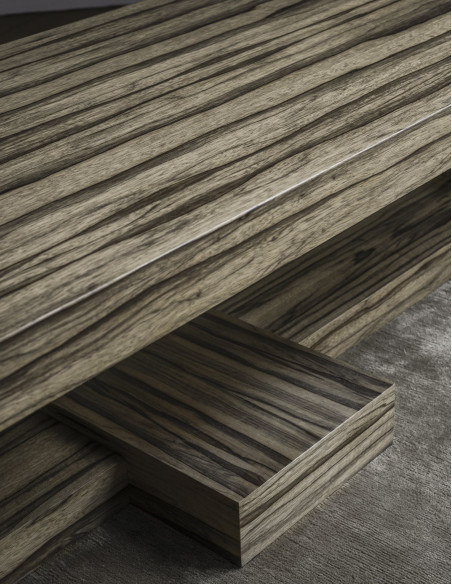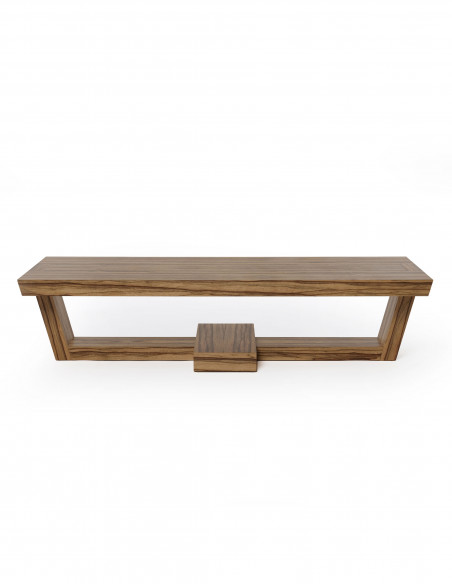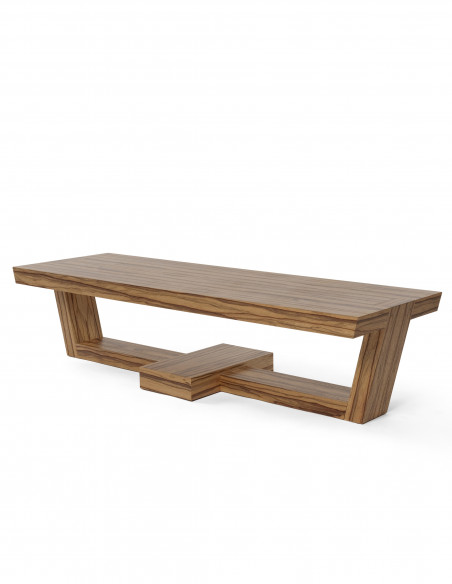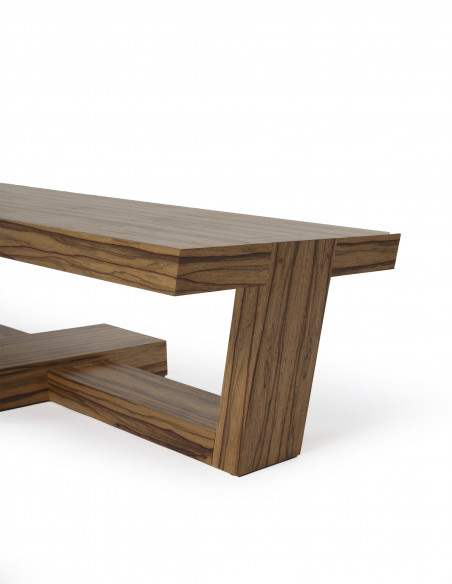 Originally created as part of the "Mythic Malibu" interior design project, the Riva table embodies the natural and clean style typical of California based on space, light and nature. 
The Riva coffee table has a slender, rectangular shape, which makes it particularly suitable for modulating and arranging an interior space. Natural shade veined in black, the grain of the fraké wood which dresses it contributes to the dynamics of its silhouette. It is made up of an interweaving of wooden pieces, assembled together in a constructivist spirit that contrasts with the preciousness of the material. Its simple geometry highlights the excellence and sophistication of the cabinetry work done on this piece of furniture.
Special feature: it can be placed alone or in pairs.
Material: satin Jamaïcan Dogwood 
Colors: blond wood, brown grains | The product colors matches the white background images 
Sizes: 160x50x38 cm | 62.9x19.7x14.9 in 
RIVA TBB CHAR-D - 160-012
Our world
Liaigre is a House of creation whose value proposition lies in simplicity, quality, balance, and beauty. We have been designing and creating spaces and furnishings for over 40 years. Synonymous with French taste and style without ostentation based on exceptional expertise and furnishing design, Liaigre comes from a long line of 
great eighteenth-century cabinetmakers and interior designers as well as Modernist designers from the 1930s. Liaigre takes a fully exclusive, personal, and intuitive approach to its work. Its style is part of a classicism that draws from the current time period and expresses its epoch.