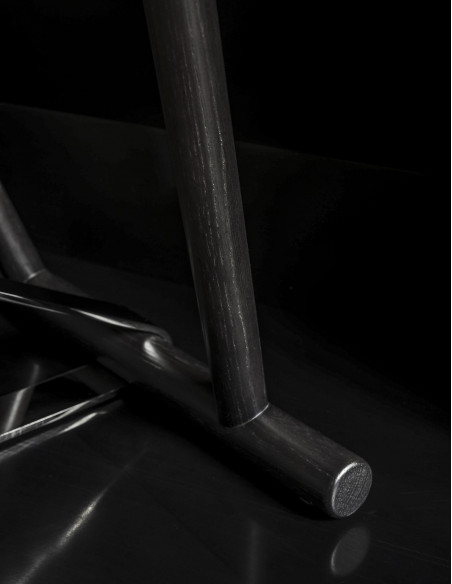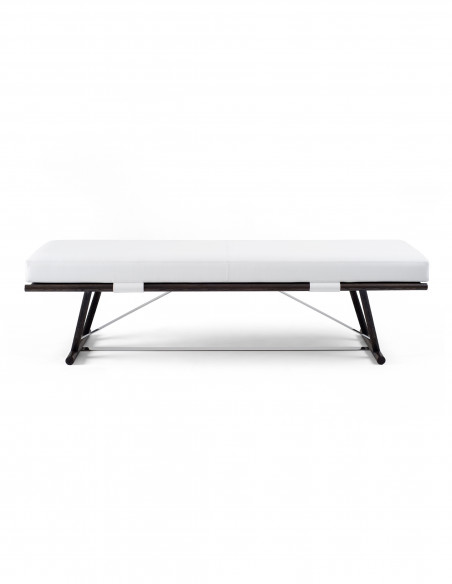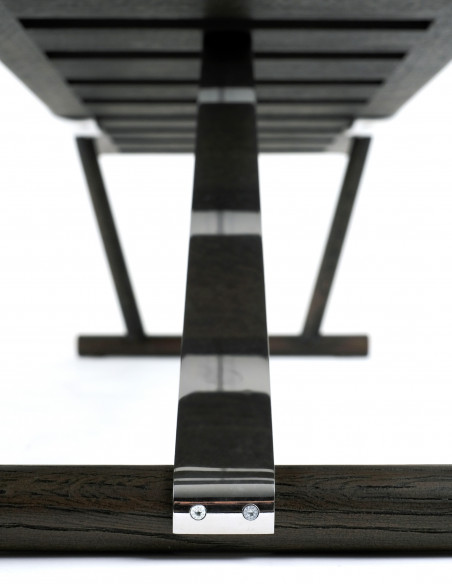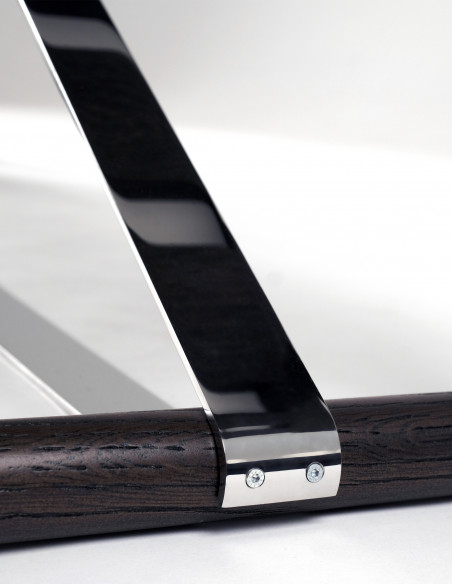 A nomad bench, inspired by folding furniture used on safaris, makes you want to take it along with you everywhere. Touareg is a bench made of leather, wood and metal, three of Liaigre's emblematic materials. The leather panels and the saddle stich seams make it unique. The delicate metal tie rod details give it solid support. It makes it ideal to decorate a room and adds utility and comfort.
Materials: grene leather, chrome metal stretchers, oak base
Color: white
Sizes: 160x42x42 cm | 62.9x16.5x16.5 in
Our world
Liaigre is a House of creation whose value proposition lies in simplicity, quality, balance, and beauty. We have been designing and creating spaces and furnishings for over 40 years. Synonymous with French taste and style without ostentation based on exceptional expertise and furnishing design, Liaigre comes from a long line of 
great eighteenth-century cabinetmakers and interior designers as well as Modernist designers from the 1930s. Liaigre takes a fully exclusive, personal, and intuitive approach to its work. Its style is part of a classicism that draws from the current time period and expresses its epoch.