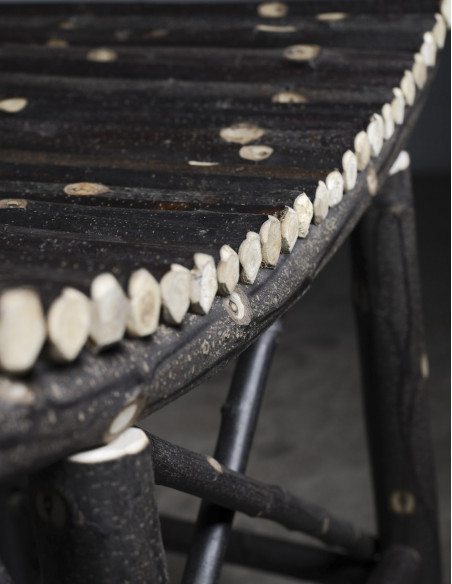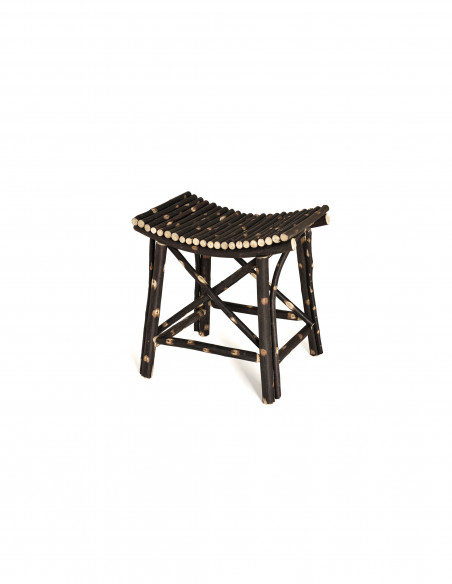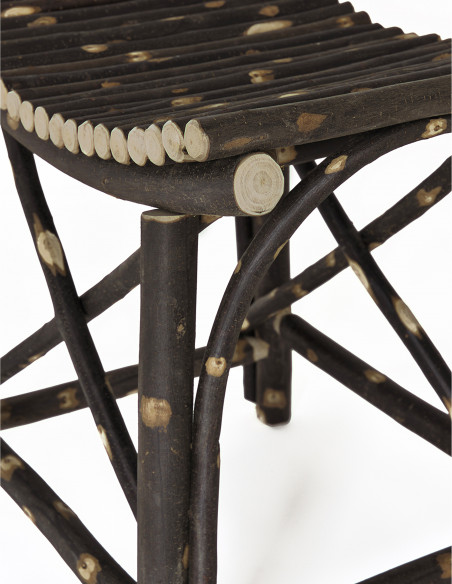 This simple, informal, even modest, chestnut log stool is the result of the relationship between Christian Liaigre and the French Craftsman Lou Fagotin, initiated in the early 2000s.
It personifies simplicity and restraint perfectly, along with an affection for what is natural, which is the Liaigre style.
The flexibility of chestnut wood previously used for farm furniture and baskets, is the essence of the craftsman's choice, creating a new way of manufacturing contemporary furniture that is in harmony with the garden as well as the home. Christian Liaigre fell in love with this original and authentic work.
The wood is processed in an unusual manner with its raw bark and assembled in a free and natural way.
Material : chestnut
Color: dark brown
Sizes: 45x32x45 cm | 17.7x12.6x17.7 in
BRUYERE TABOURET - 45-001
Our world
Liaigre is a House of creation whose value proposition lies in simplicity, quality, balance, and beauty. We have been designing and creating spaces and furnishings for over 40 years. Synonymous with French taste and style without ostentation based on exceptional expertise and furnishing design, Liaigre comes from a long line of 
great eighteenth-century cabinetmakers and interior designers as well as Modernist designers from the 1930s. Liaigre takes a fully exclusive, personal, and intuitive approach to its work. Its style is part of a classicism that draws from the current time period and expresses its epoch.