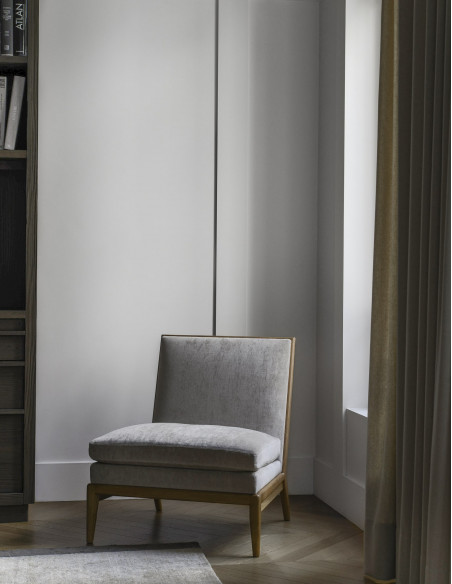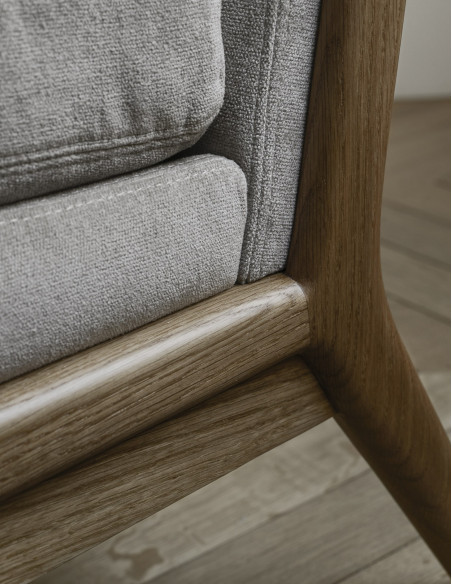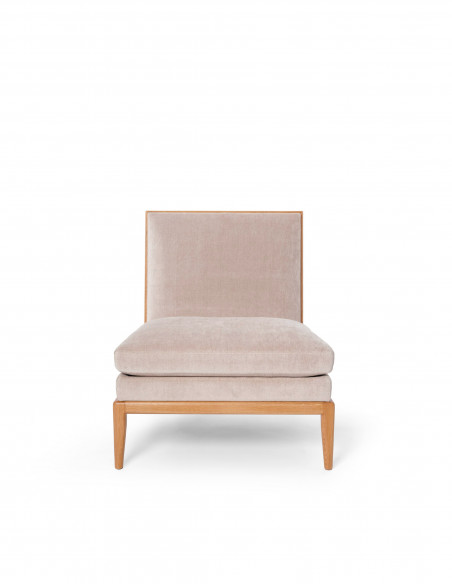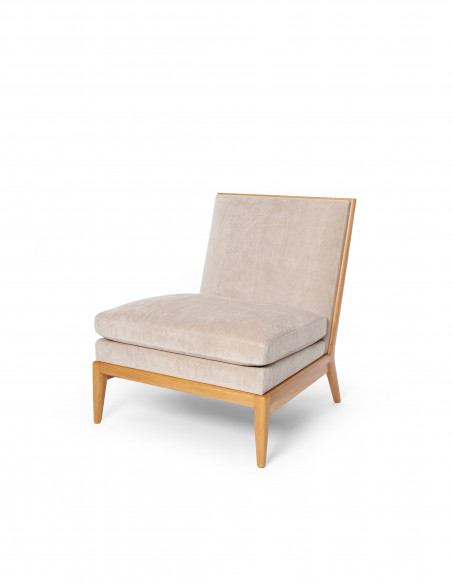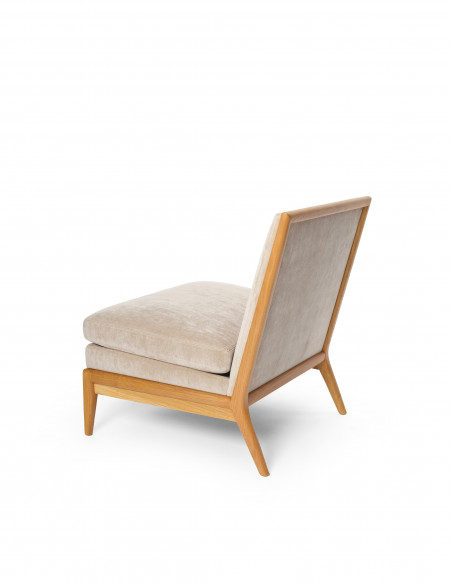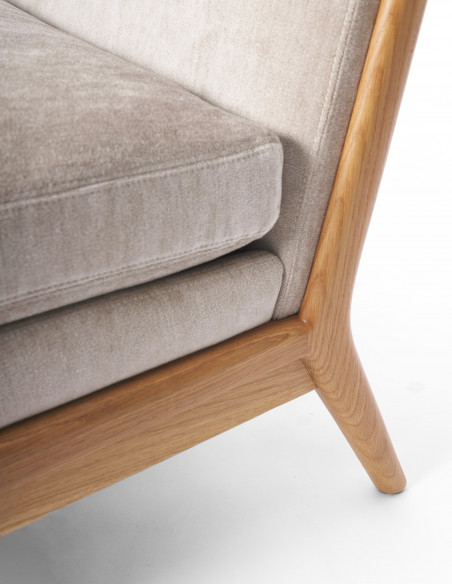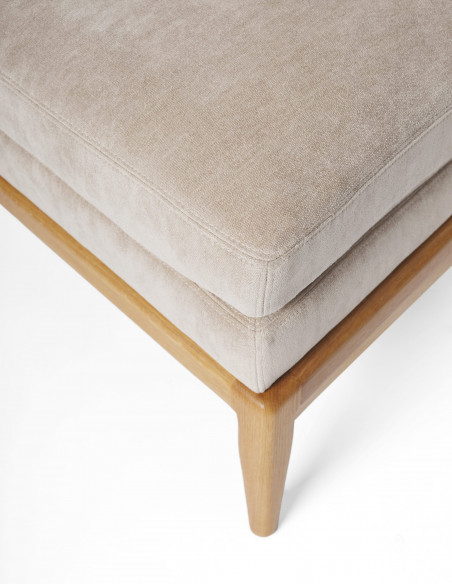 Designed as part of Studio Liaigre's mythical interior design project, "Alta Gracia", the Infante lounge chair is in tune with the lifestyle of a Spanish nobleman. Everything in the townhouse situated on the pilgrimage route to Compostela, was conceived in such a way that the visitor is immediately immersed in the stately atmosphere of a beautiful Spanish home. By cultivating the perfect balance between tradition, modernity and local culture, Liaigre plays its part in offering contrasts and subtlety.
Infante is consistent with the refined lifestyle for which it was designed: the wooden structure that frames its backrest gives it a fine and sophisticated silhouette. It fits in easily to different areas of an interior and is particularly suitable for a living room. 
Materials: Neige optique: oak frame, smooth leather structure and backrest, fabric seat cushion|Brousse Ruaha: oak frame, fabric structure, backrest and seat cushion
Sizes: 74x74x81,5 cm | 29.1x29.1x32.3 in
INFANTE CHAUFFEUSE - 73.5-005 / 73.5-001
Our world
Liaigre is a House of creation whose value proposition lies in simplicity, quality, balance, and beauty. We have been designing and creating spaces and furnishings for over 40 years. Synonymous with French taste and style without ostentation based on exceptional expertise and furnishing design, Liaigre comes from a long line of 
great eighteenth-century cabinetmakers and interior designers as well as Modernist designers from the 1930s. Liaigre takes a fully exclusive, personal, and intuitive approach to its work. Its style is part of a classicism that draws from the current time period and expresses its epoch.